Still working on the plan for this build. I'm actually not sure if I want to build an a series block yet. Seems like I may need to swap to a stronger motor to really get the power I need. I am definitely going to finish the 7age n/a project just so I can get the car on the road and start making it to events while I build the suspension and fix other stuff, but am still undecided if I'm going to do a 7agte or not. I've seen a few a series builds and they almost seem to fall short on power, and pushing an a series around 300hp will put a lot of stress on the engine which leads to reliability issues. I could easily get ~300hp and a ton of tq out of a Chevy small block and keep it somewhat reliable since it would be pretty close to stock. I will of course beat the sh17 out of the motor, but parts are cheap and complete engines are really cheap too. The increased weight bothers me the most, but I hate to fully build the 7a and not get the results I want.
Anyways, that's much further down the road. The 7age is going in the car for now, and will make it to events soon. I have the ae86 hatch, and a 7afe block (full engine from my ae92 7afte swap). I haven't sourced a head yet, and am wondering if it's really worth putting the extra time/effort/money into getting a 20v. I'm really leaning towards a big port 16v since they're easier to source and it looks easier to put on the car. Although, if I'm not going to turbo the motor and eventually replace it, it seems that a small port would be more beneficial.
Just curious what you guys think about that. Any feedback is appreciated.
and b/c everyone loves pics, here the donor engine (r.i.p. turbo):
and the project car: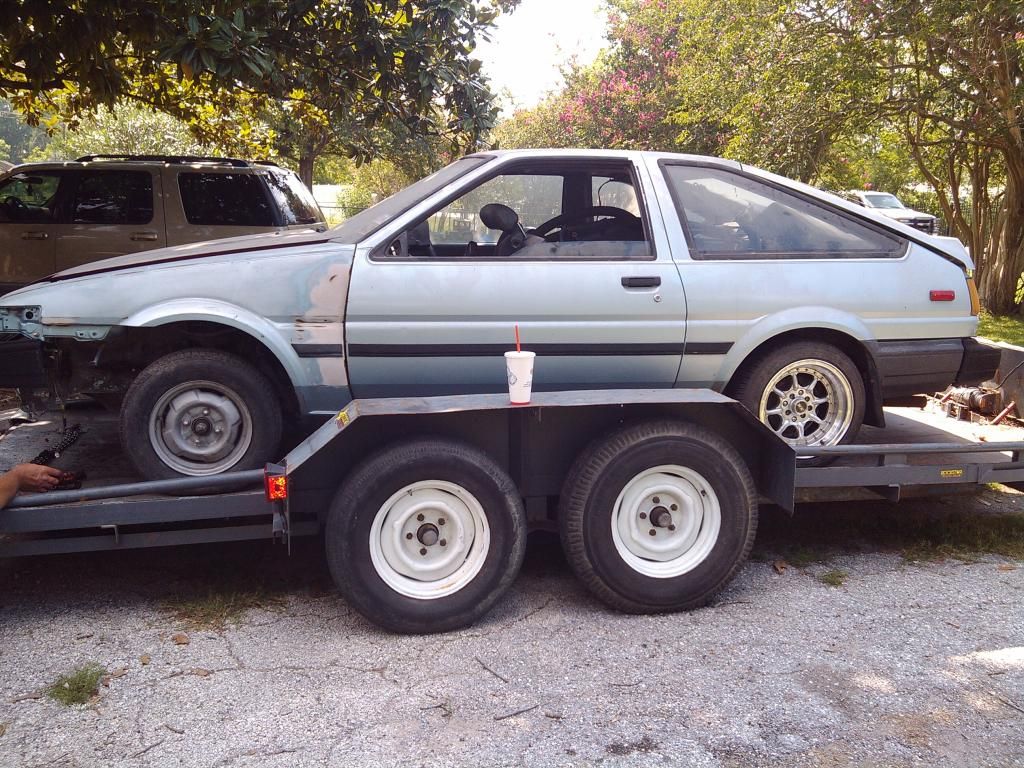 _________________
There are no spare parts, only unfinished projects.
1985 ae86 hatch 7age (coming soon to a parking lot near you)
http://www.86garage.com/forums/viewtopic.php?f=8&t=6050